What was the brief?
The object of the intervention is the renovation and expansion of the ARQUIVO Bookshop, a reference place for the cultural dynamics of the city of Leiria.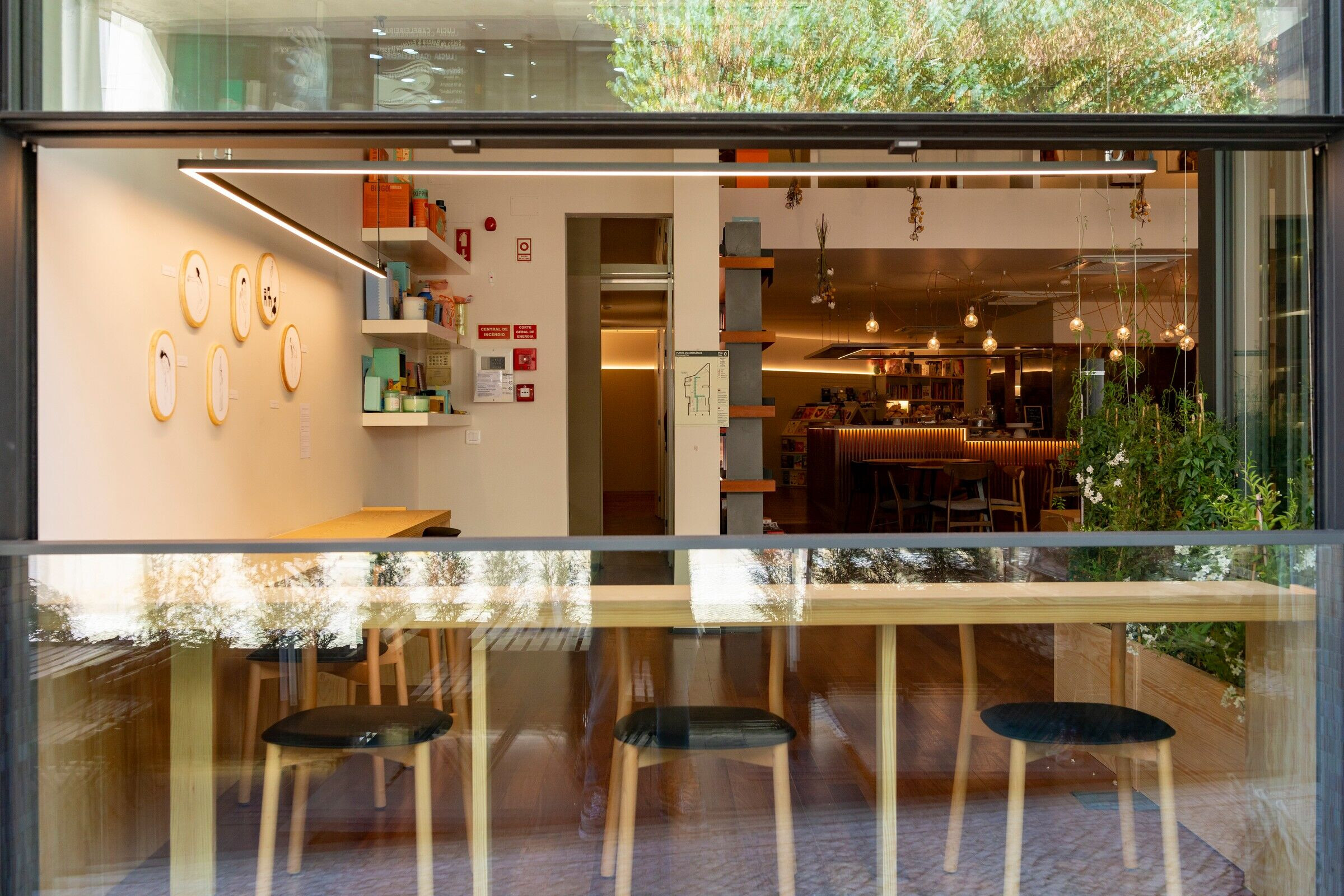 What were the key challenges?
The main challenge was to change the organisation of the existing space and articulate it with a new one, in order to maintain the identity of the place and, at the same time, assume the temporal rupture of a new design for the expanded space. That is, to change while maintaining the identity, as well as to innovate while maintaining an understanding with the origin.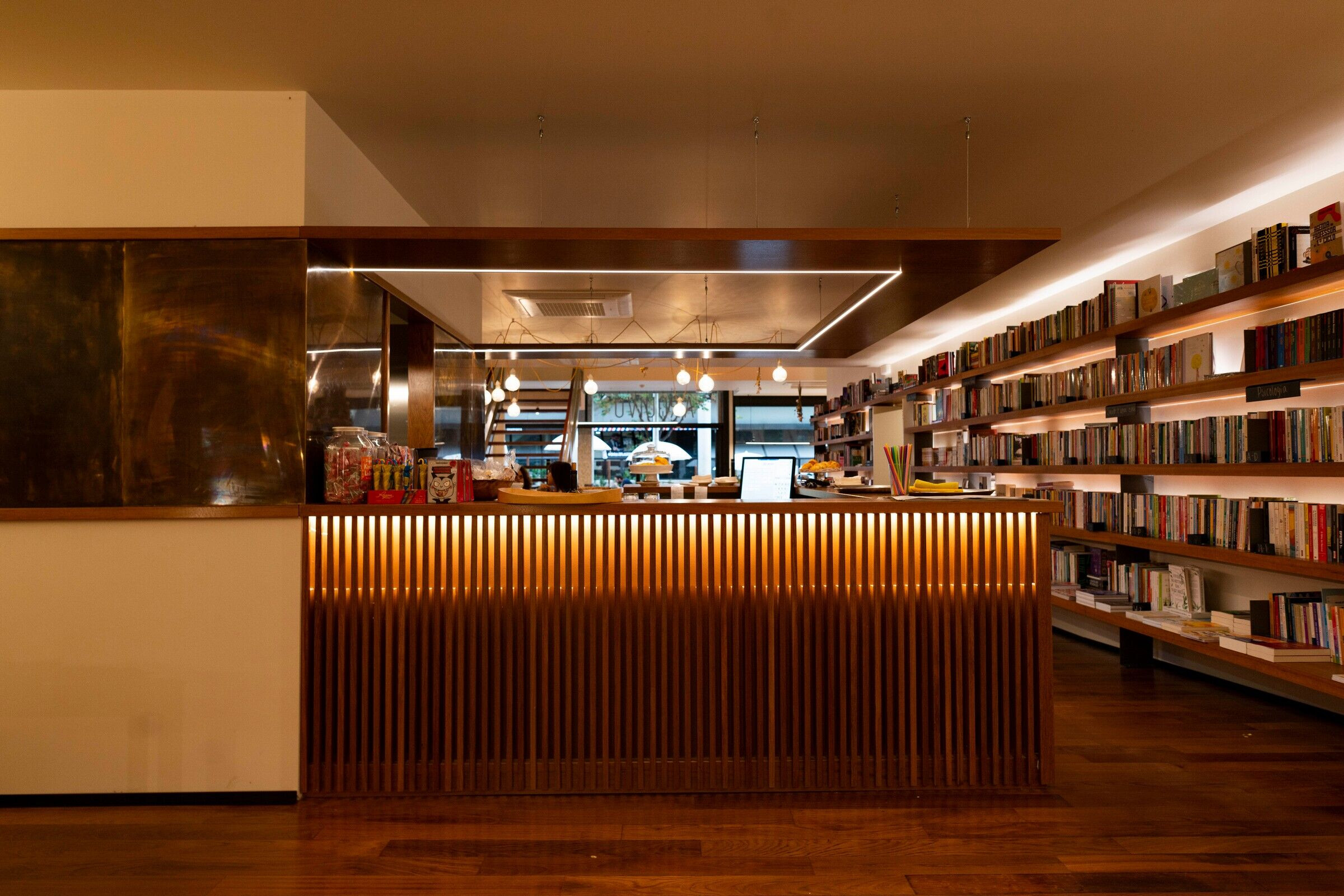 What materials did you choose and why?
The materials used are essentially wood: jatobá wood as a reference to the original shop and Portuguese pine as an introduction to the new shop - the latter, both for the suitability of the design and for the ecological sustainability of the process.
The use of micro-cement for the floor and counter cladding is the result of the desire to obtain a contrasting light with the predominance of Portuguese pine wood.
The choice of an anthracite painted aluminium frame (sable) comes from the complexity and guarantee of the opening systems applied, such as large guillotine and harmonium openings. Some of these profiles were covered with jatobá veneer as a sensory link to the prevalence of wood in the interior.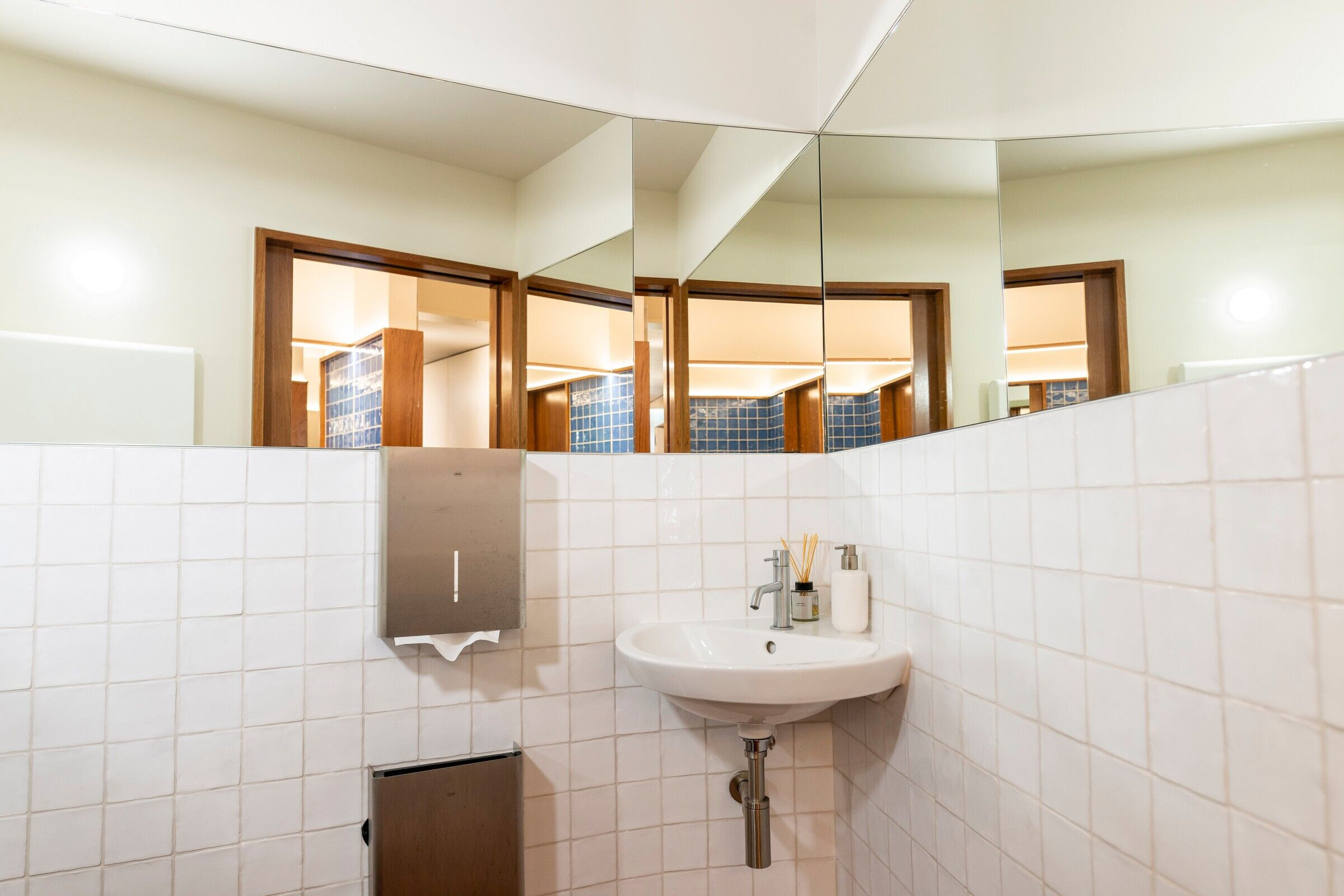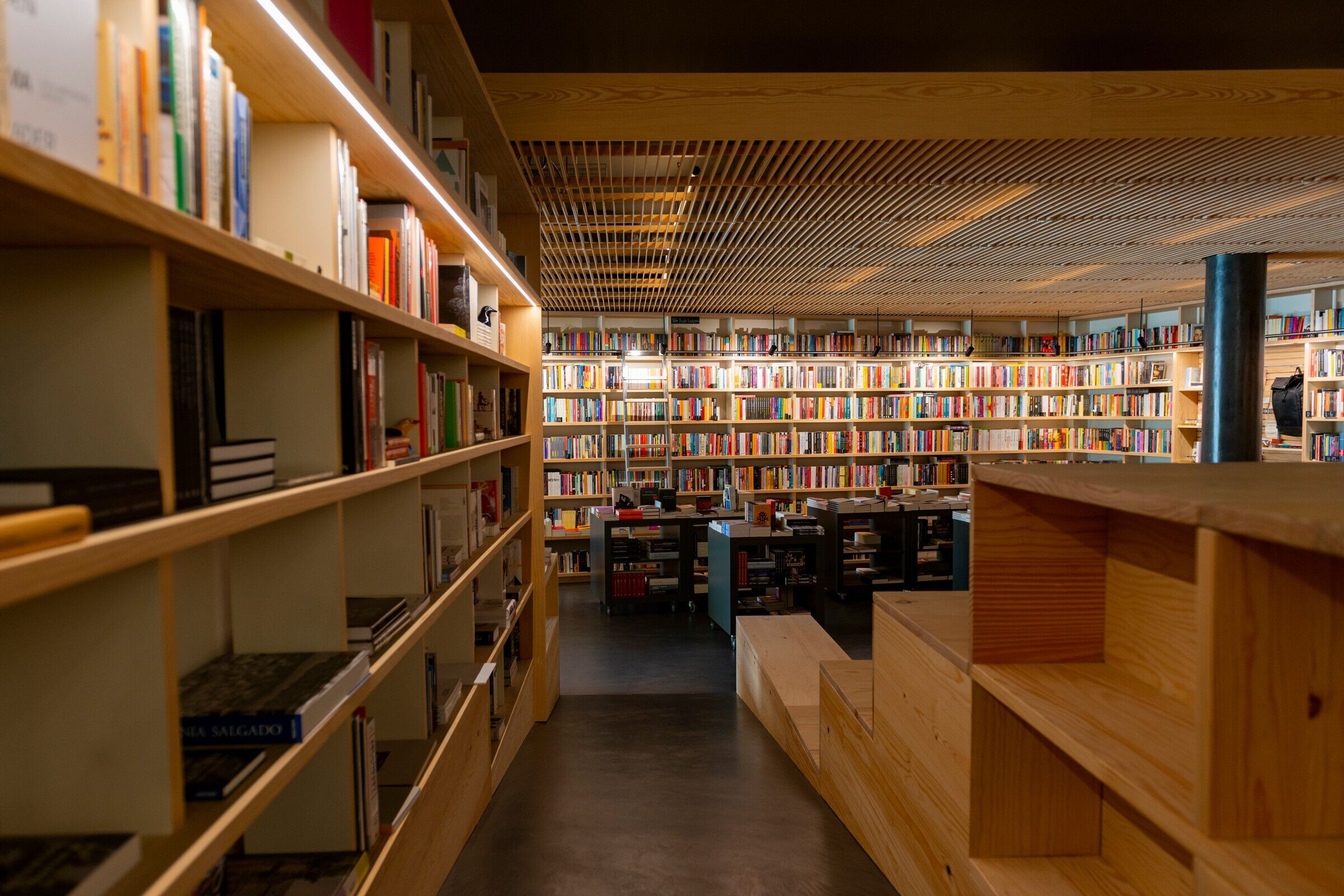 Team:
Architects: Mube arquitectura
Architects: Pedro Lemos Cordeiro (coordination) and Patrícia Selada with collaboration of Anastasiia Fatenko
Guest artists: Nuno Vieira – cloud of mirrors; Maria Ana Vasco Costa – tile panel; Painting – Graça Paz
Engineering: Certigy
Construction: Build to Fly, Lda.
Photography: Ricardo Graça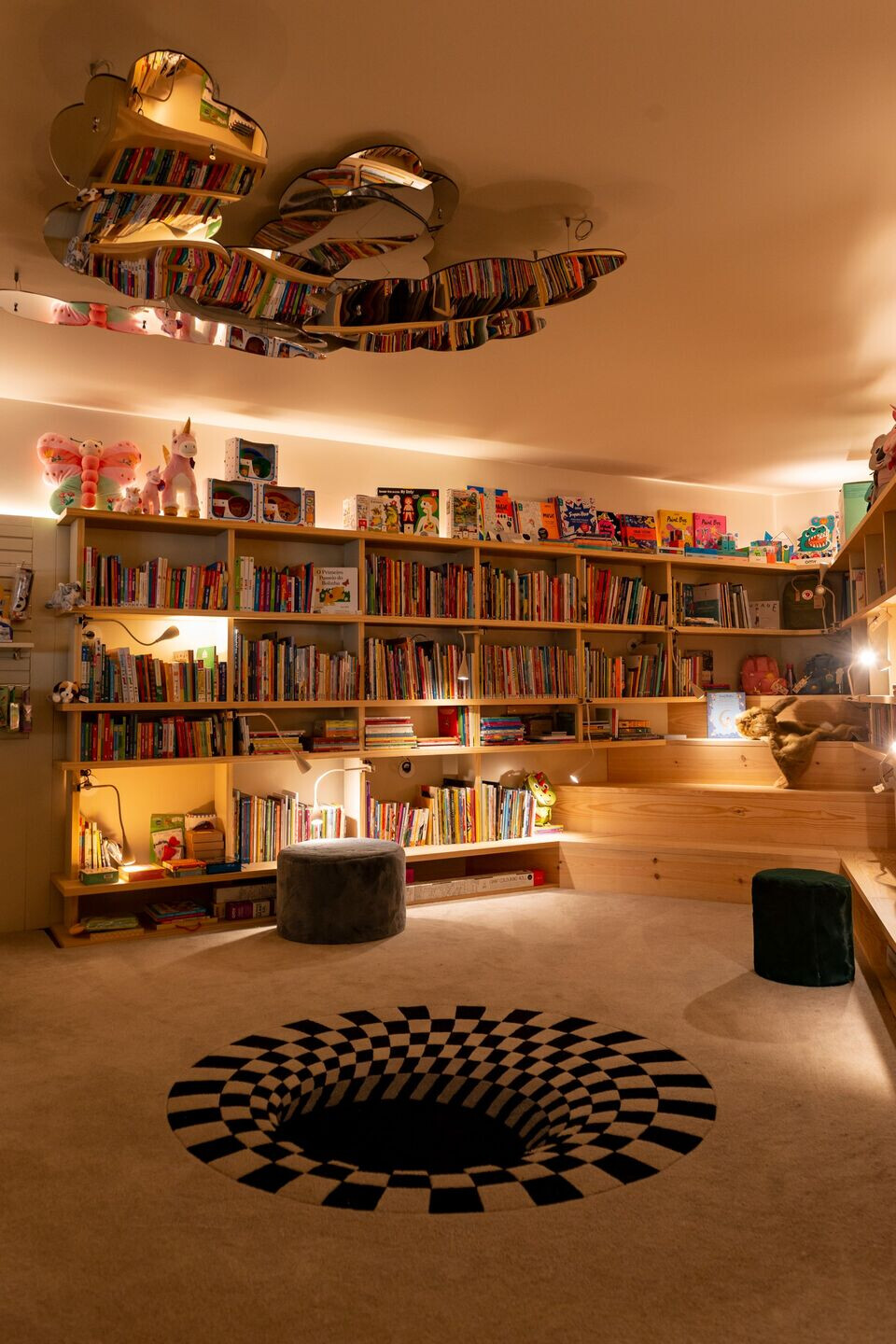 Material Used:
1. Flooring: Micro-cement, RICHIMI, ARMAZÉM 58, Lda
2. Doors: Wood, MÓDULO INTENSO, Lda
3. Windows: Aluminium, Sistema JG, GRUPO SO Soares
4. Roofing: Laminated plasterboards, PLADUR
5. Interior lighting: TROMILUX, Lda, JORINSTEL, Lda
6. Interior furniture: Wood, MÓDULO INTENSO, Lda
7. Air-conditioning: AVAC, E-Qonexo