In Capri, the villa that belonged to Countess Enrica Manfredi, is now part of the 5-star luxury Hotel Punta Tragara and finds a new look with the 1940s interior design by Giorgia Dennerlein.
Villa Enrica is one of the three buildings that form the luxurious accommodation complex of the Hotel Punta Tragara of the Manfredi counts in Capri, a unique belvedere with 16 rooms entitled "Mare Sole" which overlook the bay and the swimming pool and to which Giorgia Dennerlein will donate a new sumptuous interior thanks to a complex restyling work.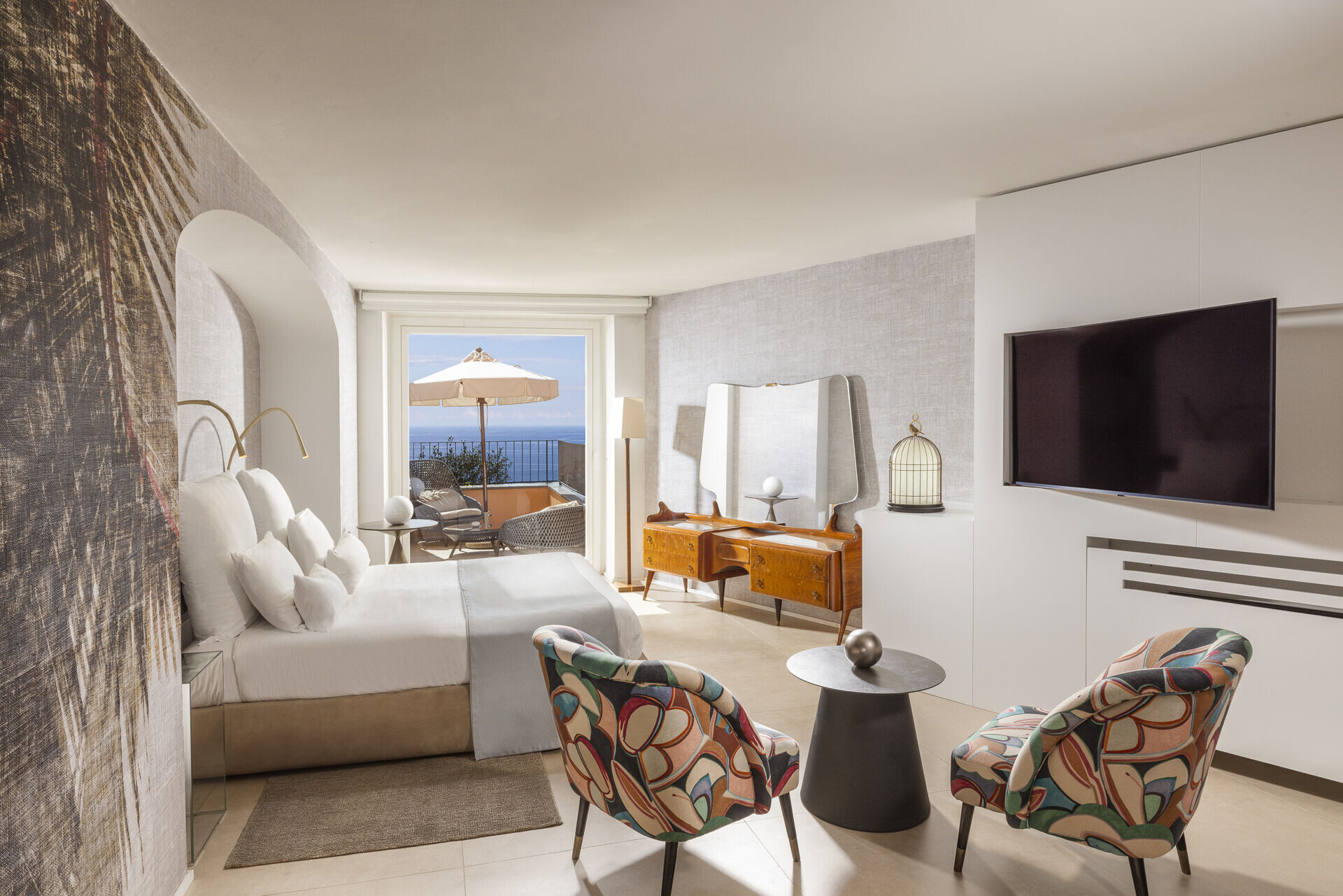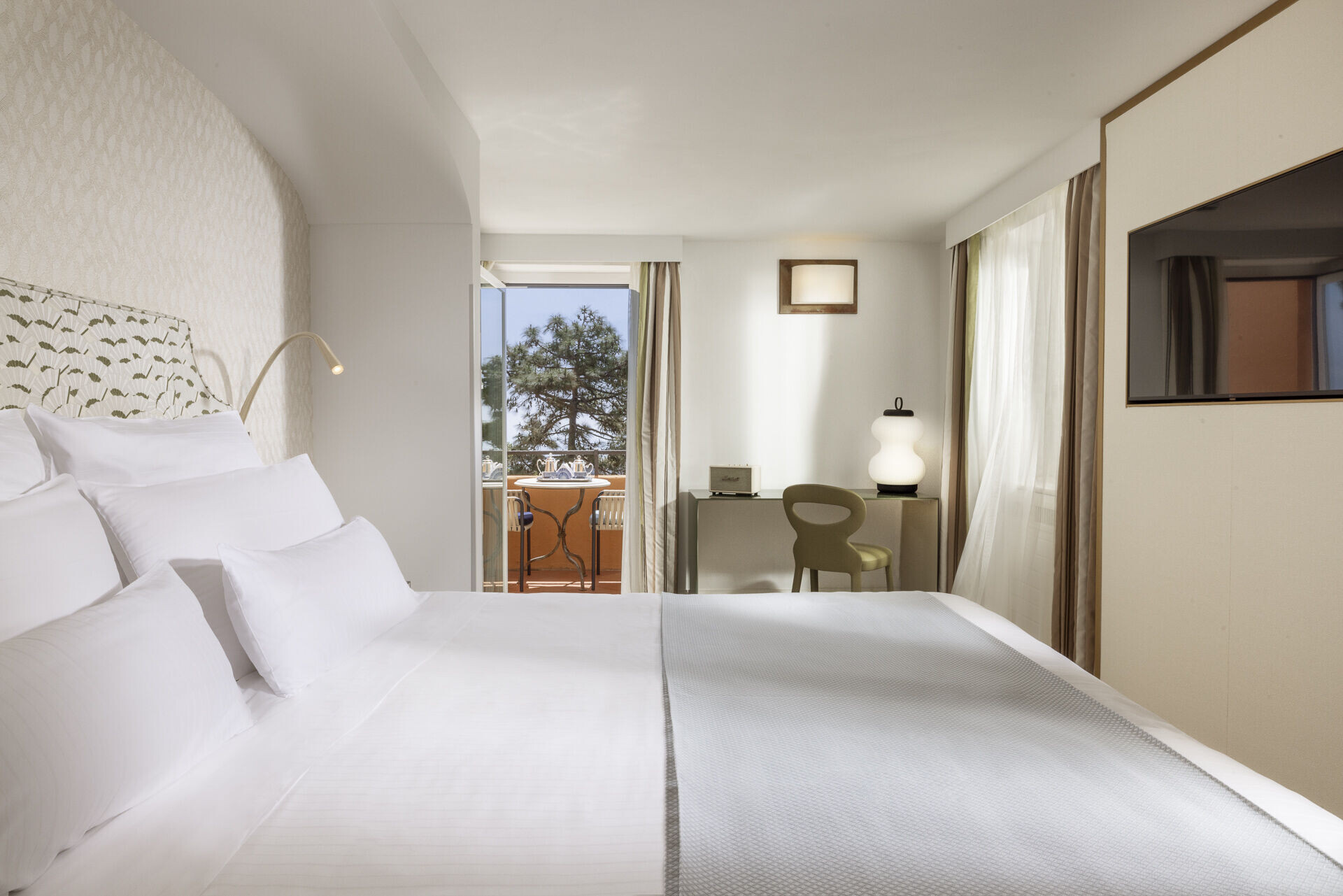 The " redesign" that the founding architect of Loto ad Project has in mind finds its sartorial imprinting in the lobby of the 5-star luxury hotel, and will therefore look back to the 1940s, when this modernist icon designed by Le Corbusier opened the doors to personalities like Winston Churchill.
The luxury rooms offer a taste of the unique experience that can be experienced with a look at the past and one at the future at the same time. Each room will have its own personal story, except to be united with the others by the same concept that enhances the compact furnishing accessories, the elegance of a noble material such as marble and the freshness of the Capri atmosphere.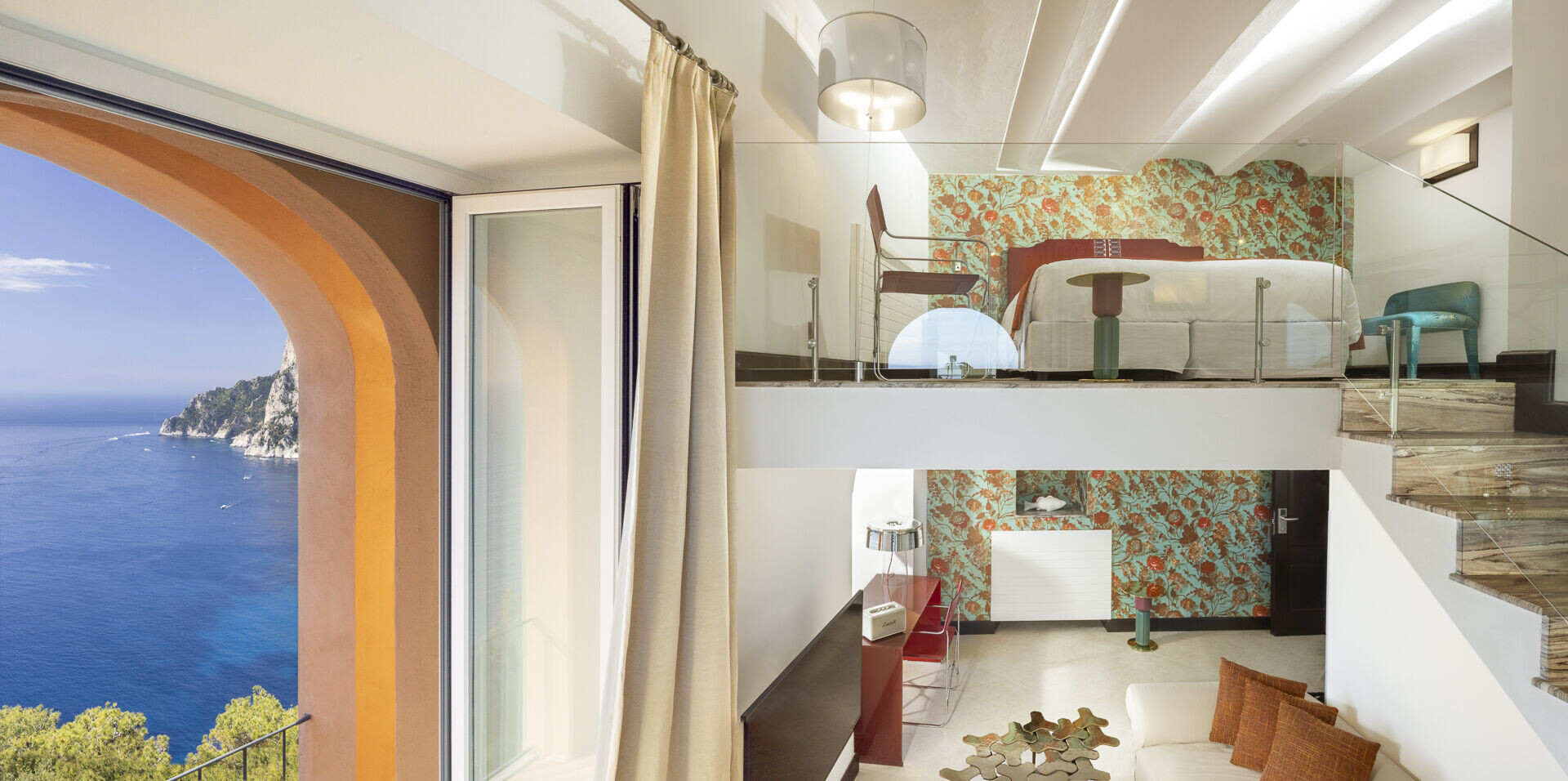 In a space of about 30 square meters, the architect Dennerlein elaborates a small holiday universe, extremely comfortable and functional, making use of the perimeters: the wall opposite the bed is a textured panel with a neutral background on which various elements are set, enhanced by a palette that shifts from gold to softer tones. Inside this precious frame there is a large monitor and a desk with drawers that intersect the mini bar, all characterized by a discreet design that expresses the soft lines of the exterior, the history of the building and the beauty of the landscape. The experience is enhanced by all sorts of facilities that a luxury hospitality like Punta Tragara always makes available to its guests. A pleasant sense of escape fueled by the right combination of culture and technology, craftsmanship and exclusive furniture brands chosen by Loto Ad Project.
Opposite, the iconic and refined style of the Forties is recalled by a headboard designed by the Roman studio, which adds two onyx wings in correspondence with the bronze bedside tables with glass tops. Precious details, designed to dialogue with the vaults, enhance the architecture of the first half of the twentieth century, refer to the natural light beyond the door windows. An emotional space that vibrates in the balanced contamination of eras, dictates elegance in the curtains by CASAMANCE and comfort in the outdoor seats and lounges by DEDON. Inside, the two armchairs are designed by Loto Ad Project.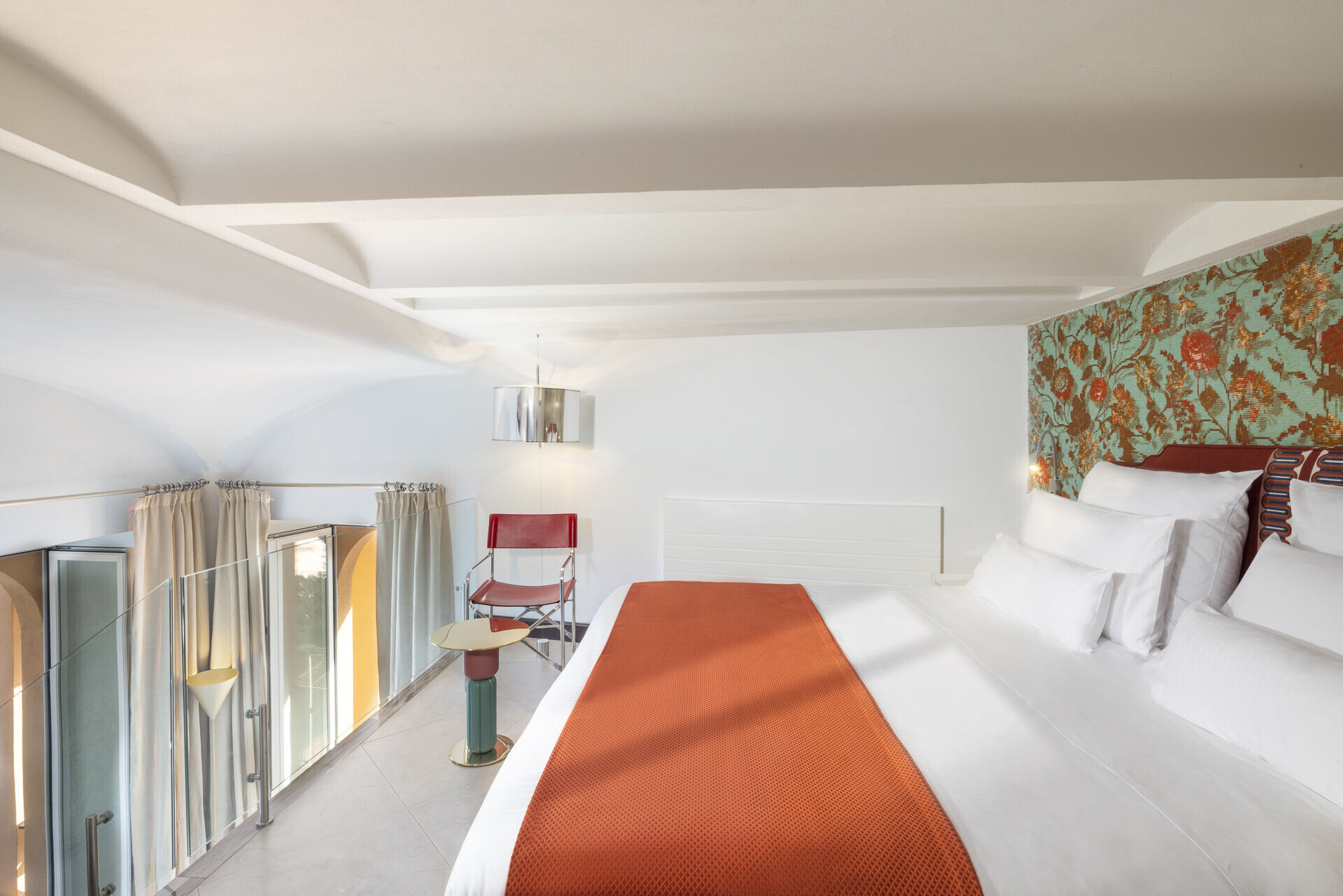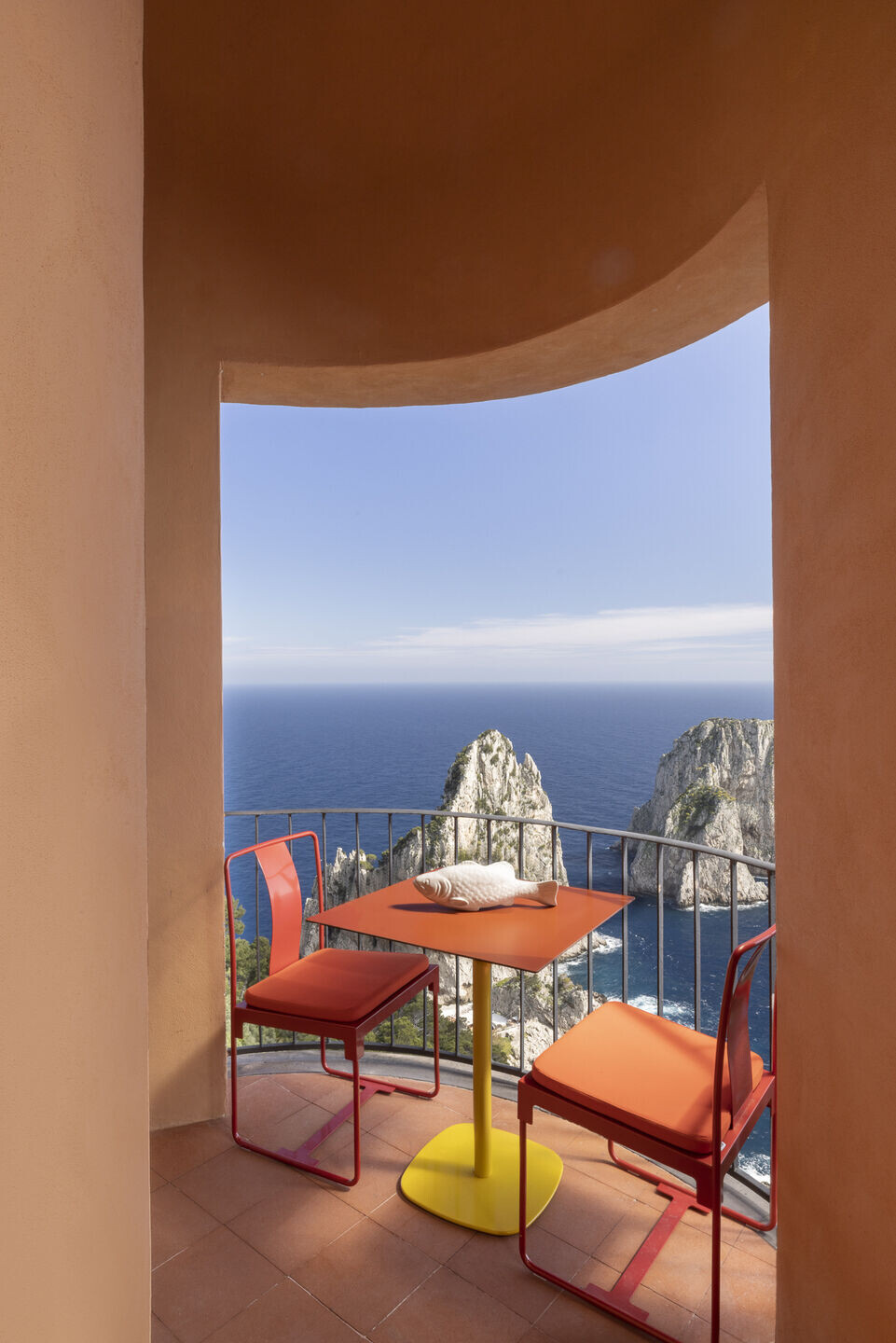 In the bathroom, covered in marble, the intervention is limited to a further touch of distinction with the addition of ELITIS wallpaper and mirrors by ISA and ARTELINEA.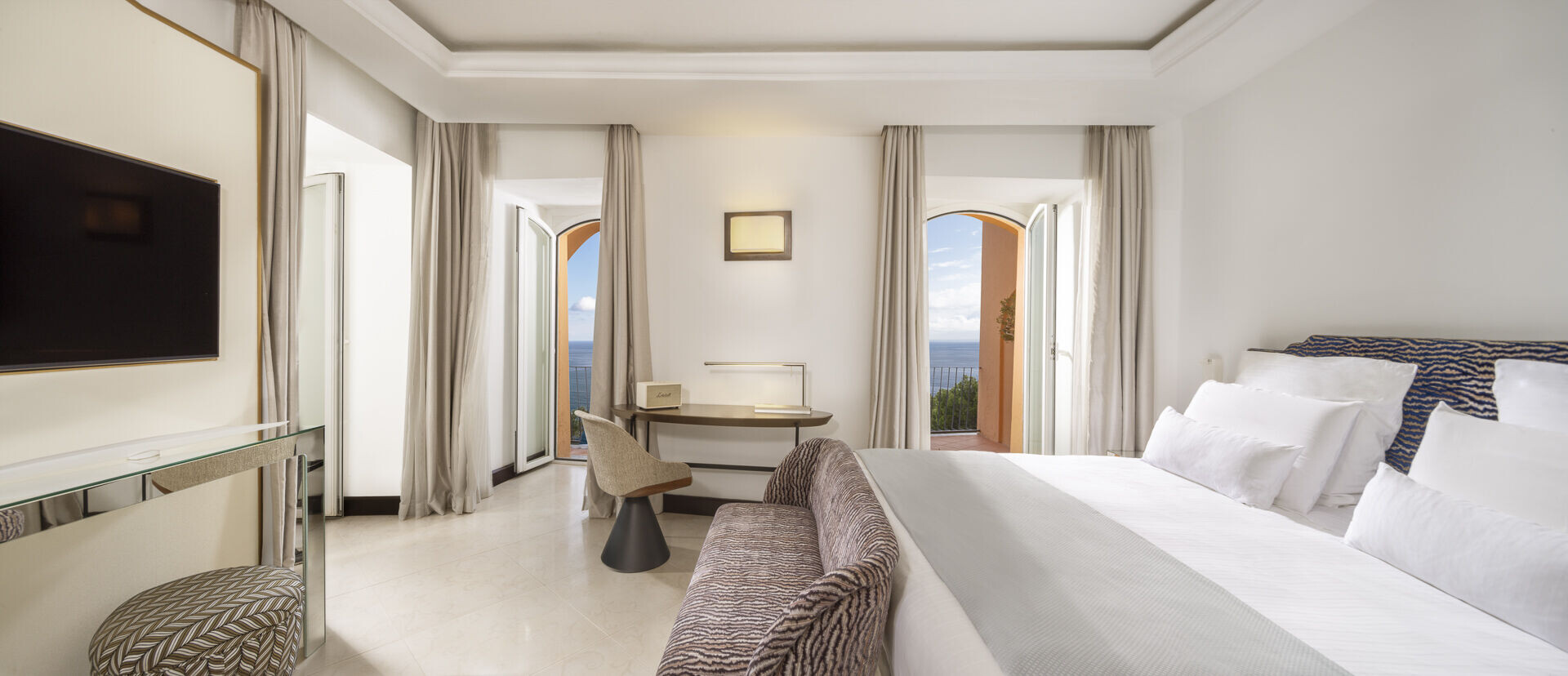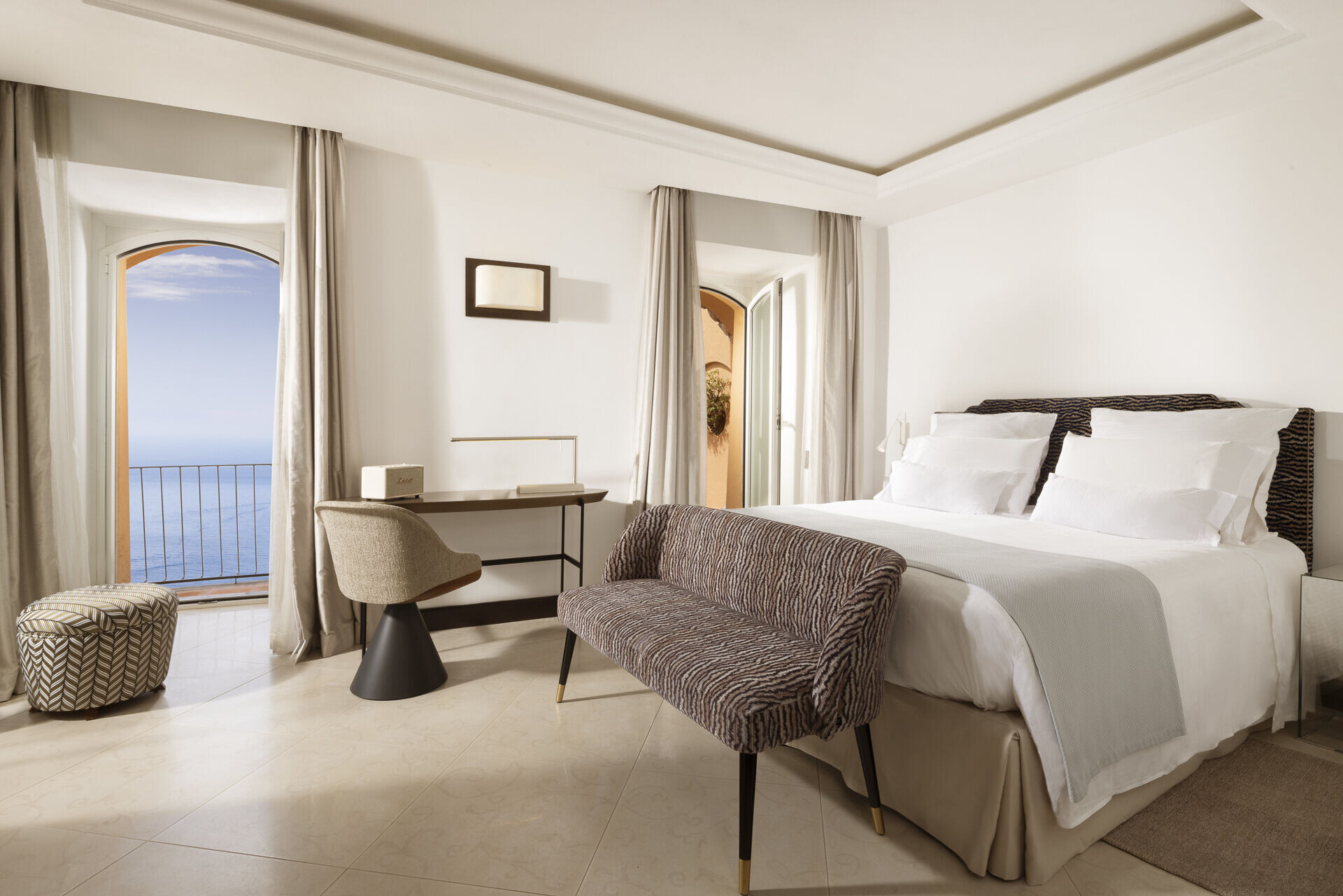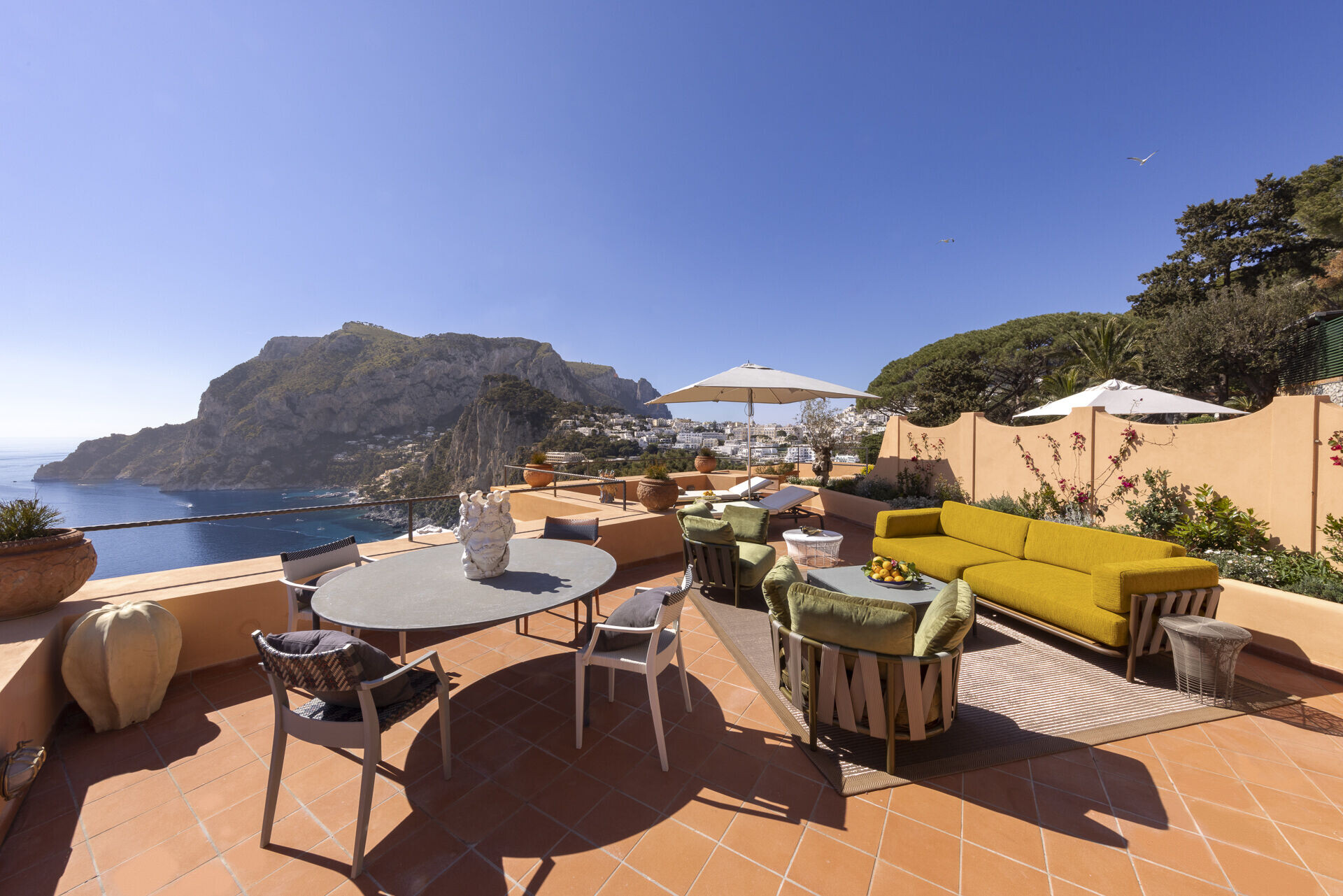 Team:
Architect: Loto AD Project
Photography: Guido Fuà