The concept of restoring the space and highlighting the whole story behind the apartment in the Set emerged. For this, the initial guideline was to eliminate all superfluous elements, recovering the truth of the building and seeking a more striking identity for the apartment – ​​which was the great desire of the owners.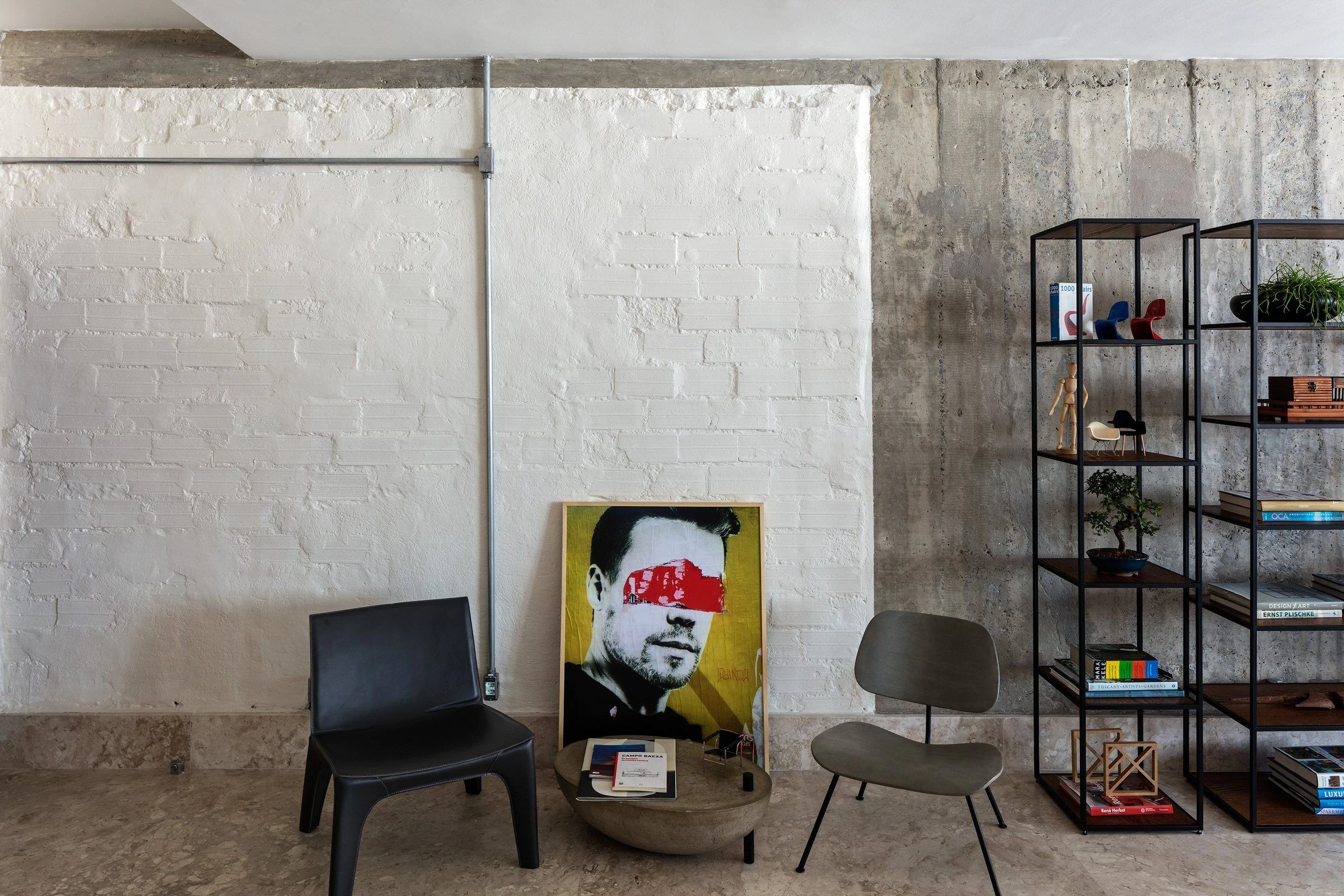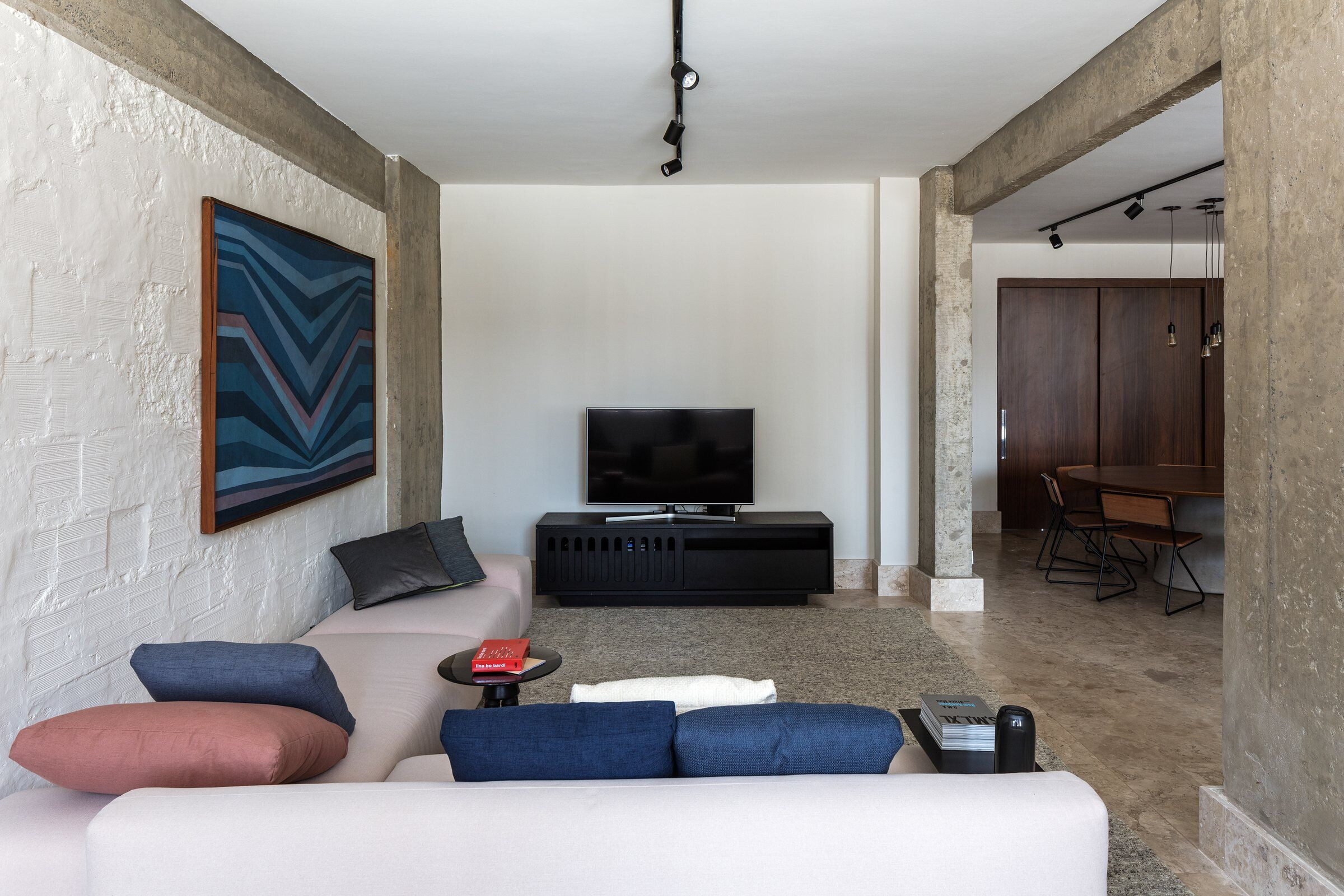 Regarding the program, as it is a young couple, without children, and who like to receive many people at home, it was decided to transform one of the bedrooms into a TV room, partially integrated into the living room, creating a space that is a little more intimate within the social area which has about 110 m². In this process, when checking the large concrete columns in the apartment, it was decided to completely peel off the plaster – which was about 10cm thick and also covered the newer electrical ducts in the apartment – ​​showing what intervention was and what it was. original, without worrying about eventual damages or total recovery of the concrete/bricks. This decision led to the need for close and daily monitoring of the work in order to minimize damage to the structure.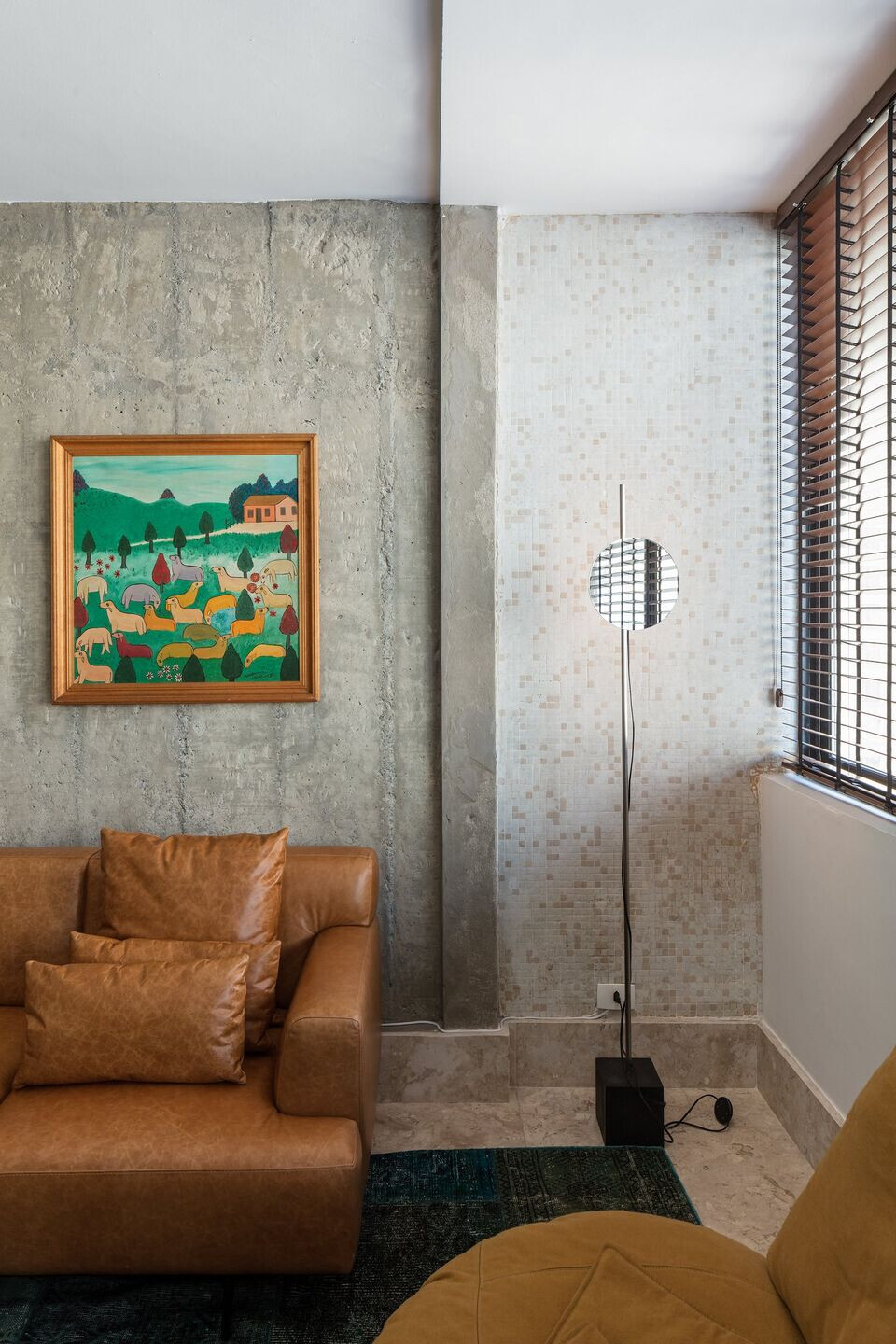 Among the good surprises of the process, we can highlight the discovery of the original tiles of the façade in a part of the room that originally housed a balcony. Together with the owners, we chose to keep the floor and baseboard, preserving the memory of the apartment's most recent renovation.
For the Layout of the main room, we chose to separate the space with a sofa with multiple depths, which divides the environment and allows for different ways of sitting. With regard to furniture, contemporary design pieces were chosen, such as the wired table and the Ponte bench designed by Marcus Ferreira and the B&B Italia armchair, as well as a highlight for the leather sofa that had been present at the couple's wedding.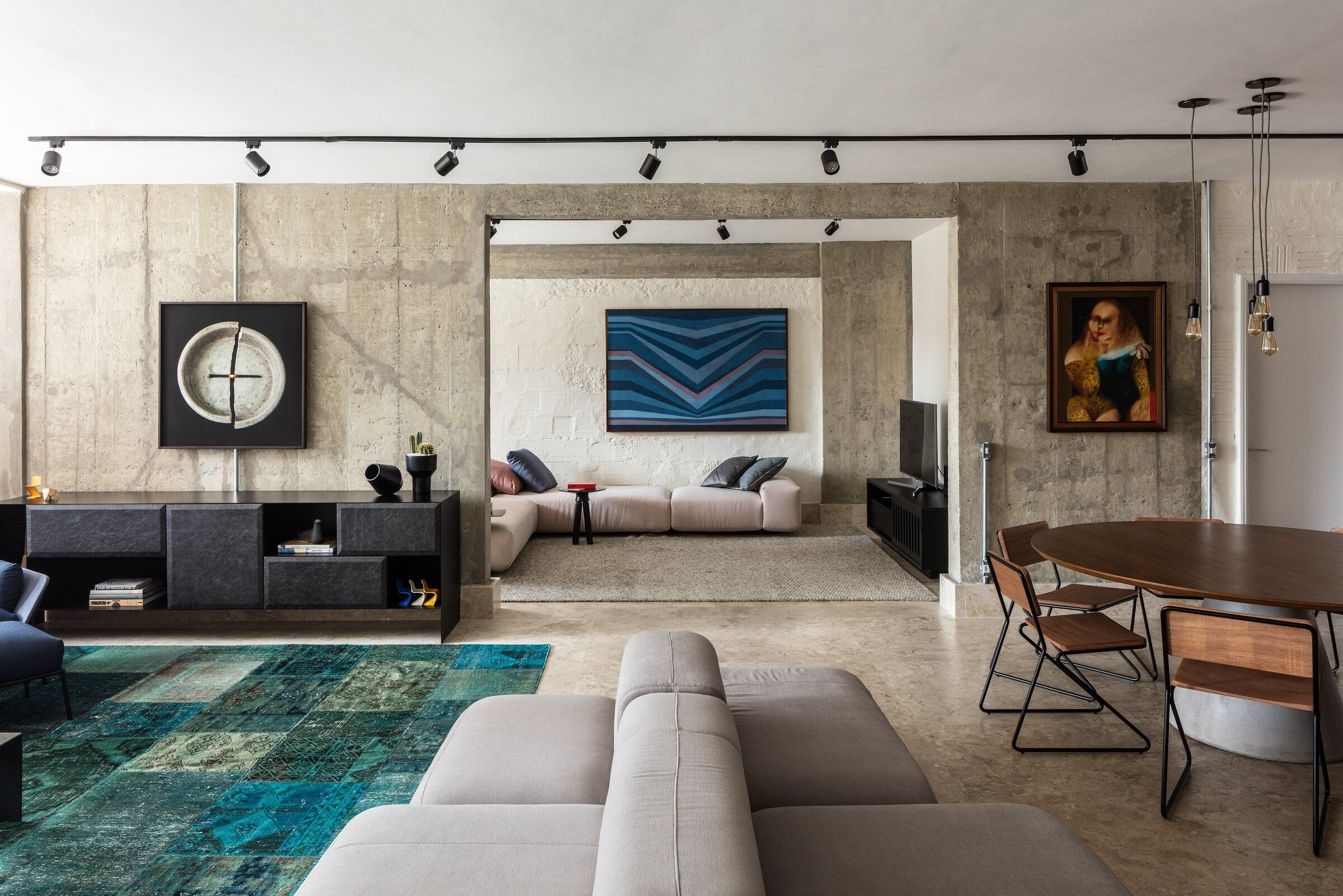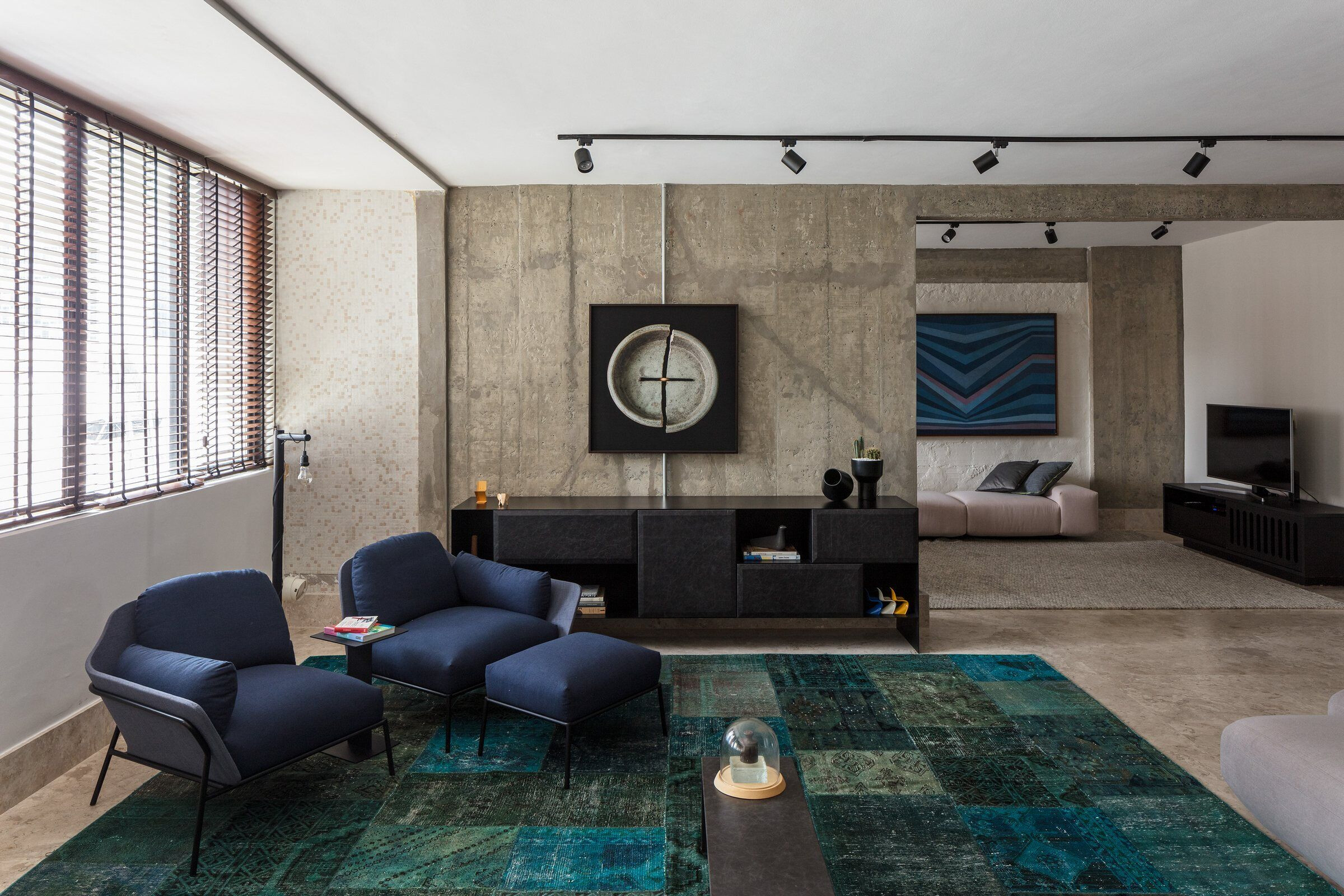 Responsible for bringing color and warmth to the space, the living room rug, made from patchwork of old rugs, was one of the first items chosen for characterizing much of the concept sought in the space. Regarding the works of art, they were chosen from old works such as the painting 'Judgment' positioned next to the dining table, to contemporary works as the object by Antônio Bokel made of posters taken from the streets and positioned on the floor next to the entrance.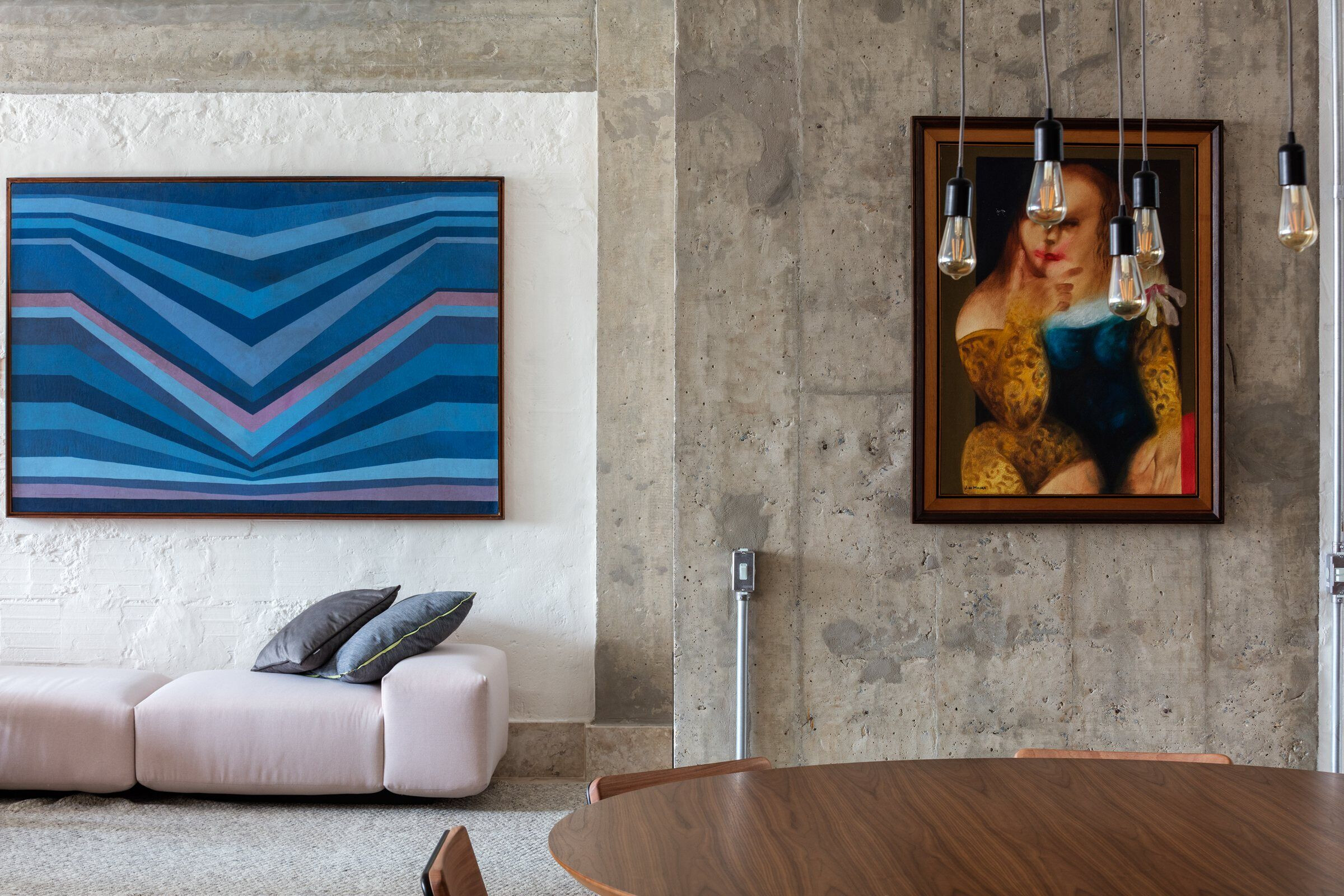 Team:
Architect: Navarro Arquitetura
Photography: Leonardo Finotti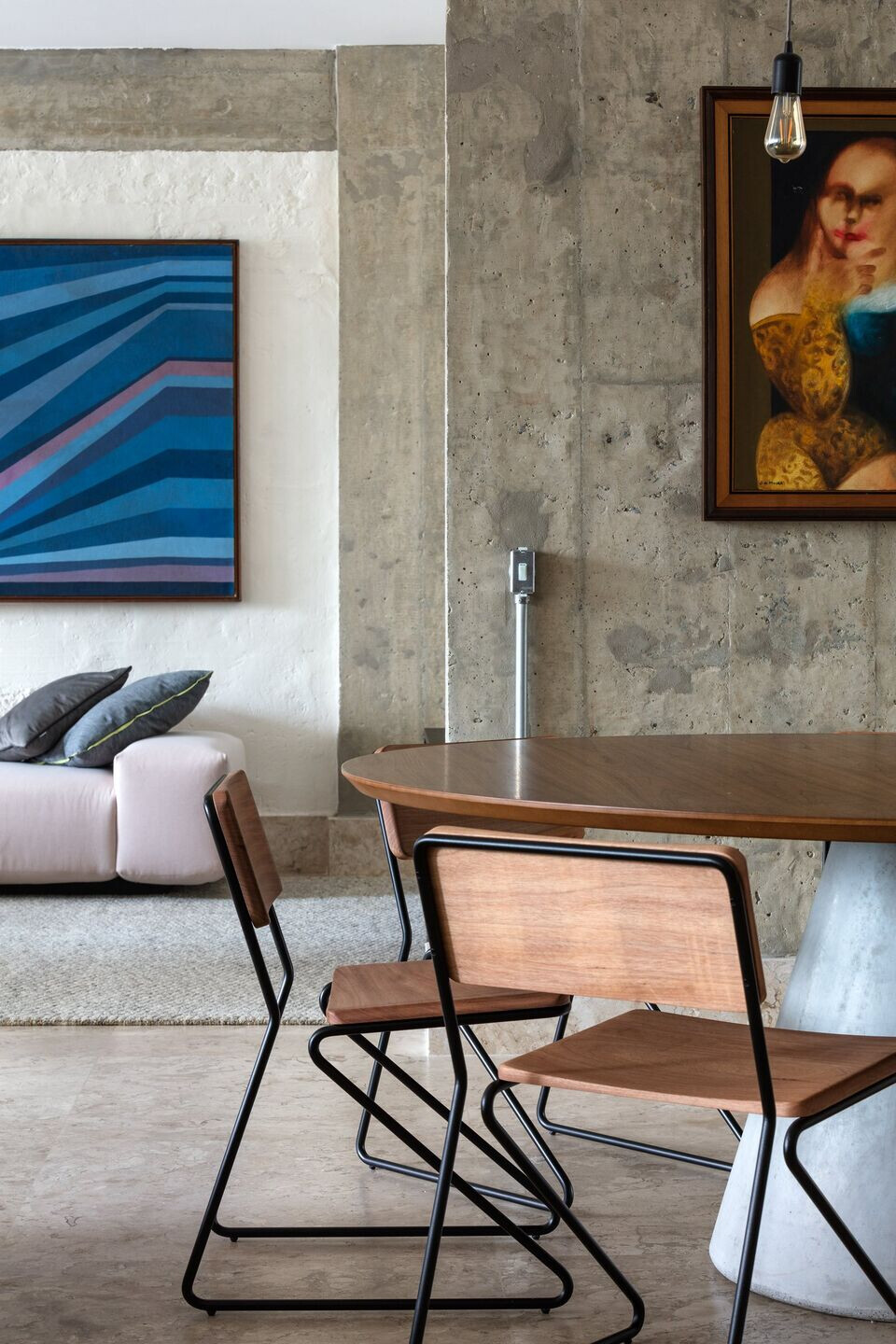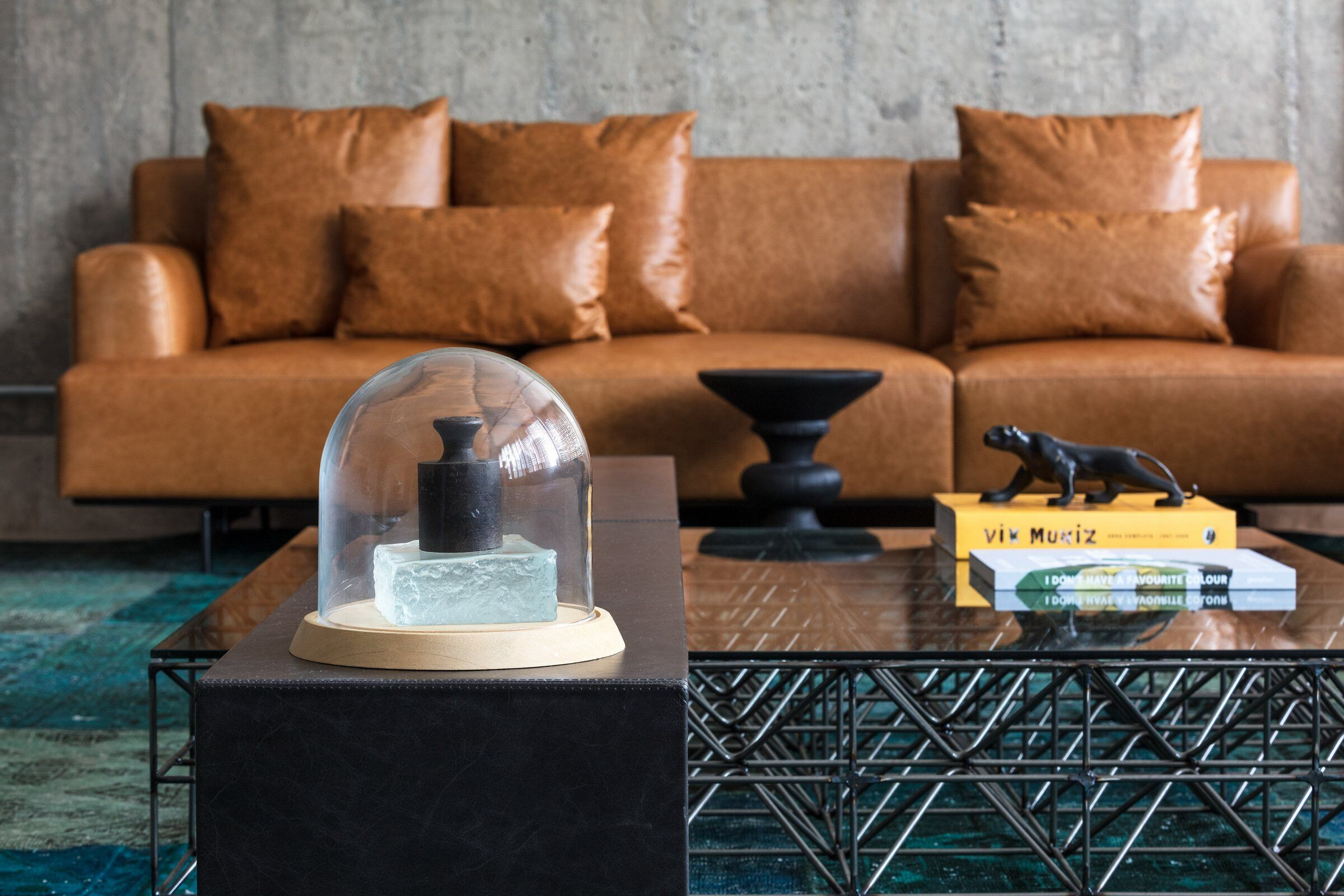 Material Used:
1. Carbono Design
2. Dpot
3. Casual Móveis
4. Botteh Tapetes
5. Dpot Objetos
6. D-Haus
7. Lustres Yamamura
8. Tintas MC
9. Leroy Merlin
10. Decameron