The Biobased Barn House is located in the nature reserve 'Esvelderbeek' and therefore had to comply with strict regulations. The zoning plan prescribed a traditional form and responsible choice of materials. The clients went one step further; it was their express wish to build a simple, light and spacious house with natural biobased materials. The house takes its shape from the 'Hallenhuis', an authentic Veluwe farmhouse that used to be common in the area. The project consists of 1 volume with various functions such as living, storage and garage. The construction has the original Hallenhuis principle with the anchor-beam trusses as its basis. These trusses, made of European glued spruce, are visible in the interior wherever possible.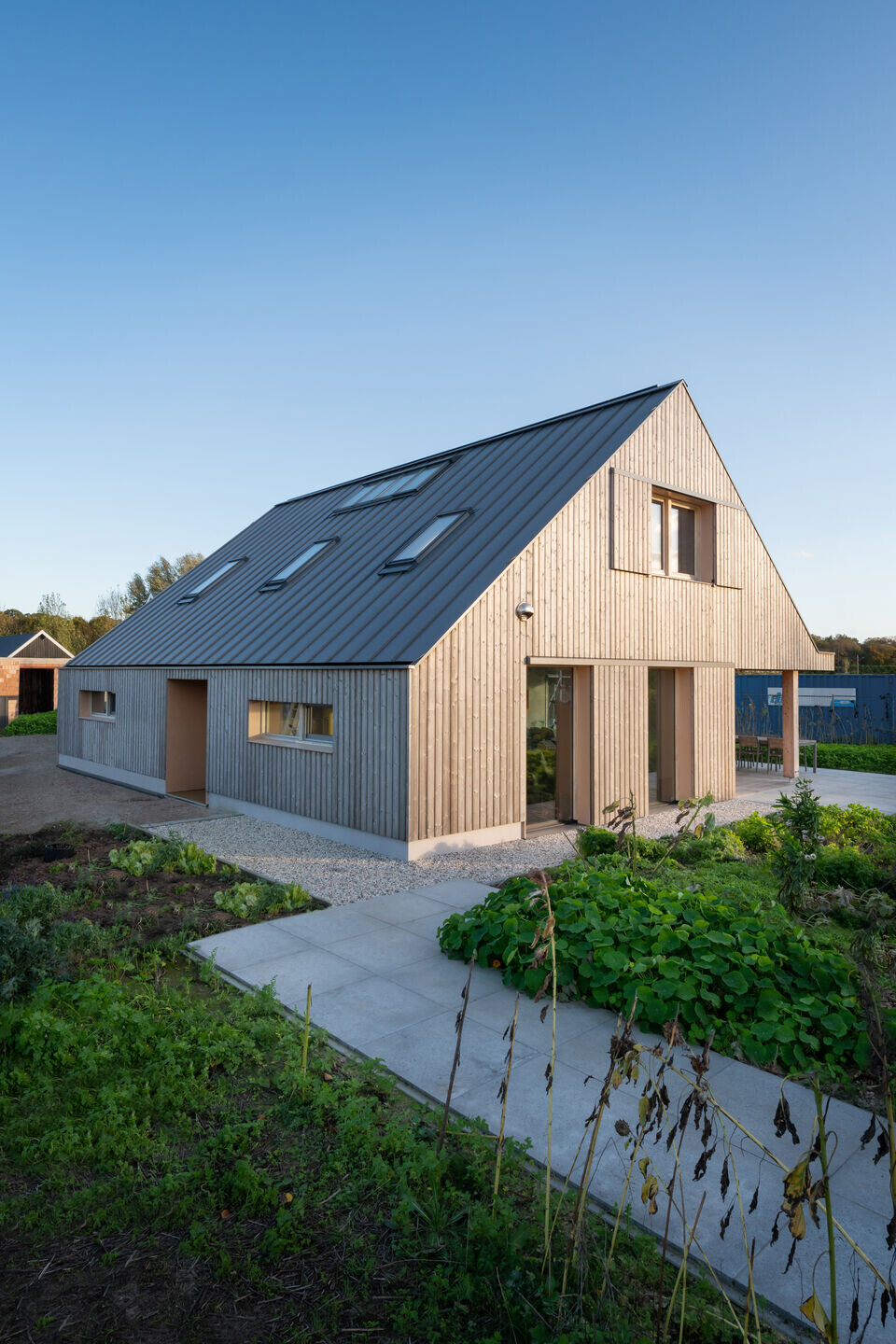 The house is based on the passive house principle; optimal north-south orientation of the building volume and a logical structure have been taken into account. This means that the living spaces have plenty of light and overlook the surrounding garden, while the unnamed spaces have a private character and are adjacent to the 'public' street side. This layout is also visible in the facade: there are large areas of glass on the south and west and small window openings on the north and east. Linking the veranda on the south side to the building with a substantial overhang limits overheating of the living room on the south side. The west facade has integrated blinds in the form of wooden shutters clad in the same type of wood as the facade.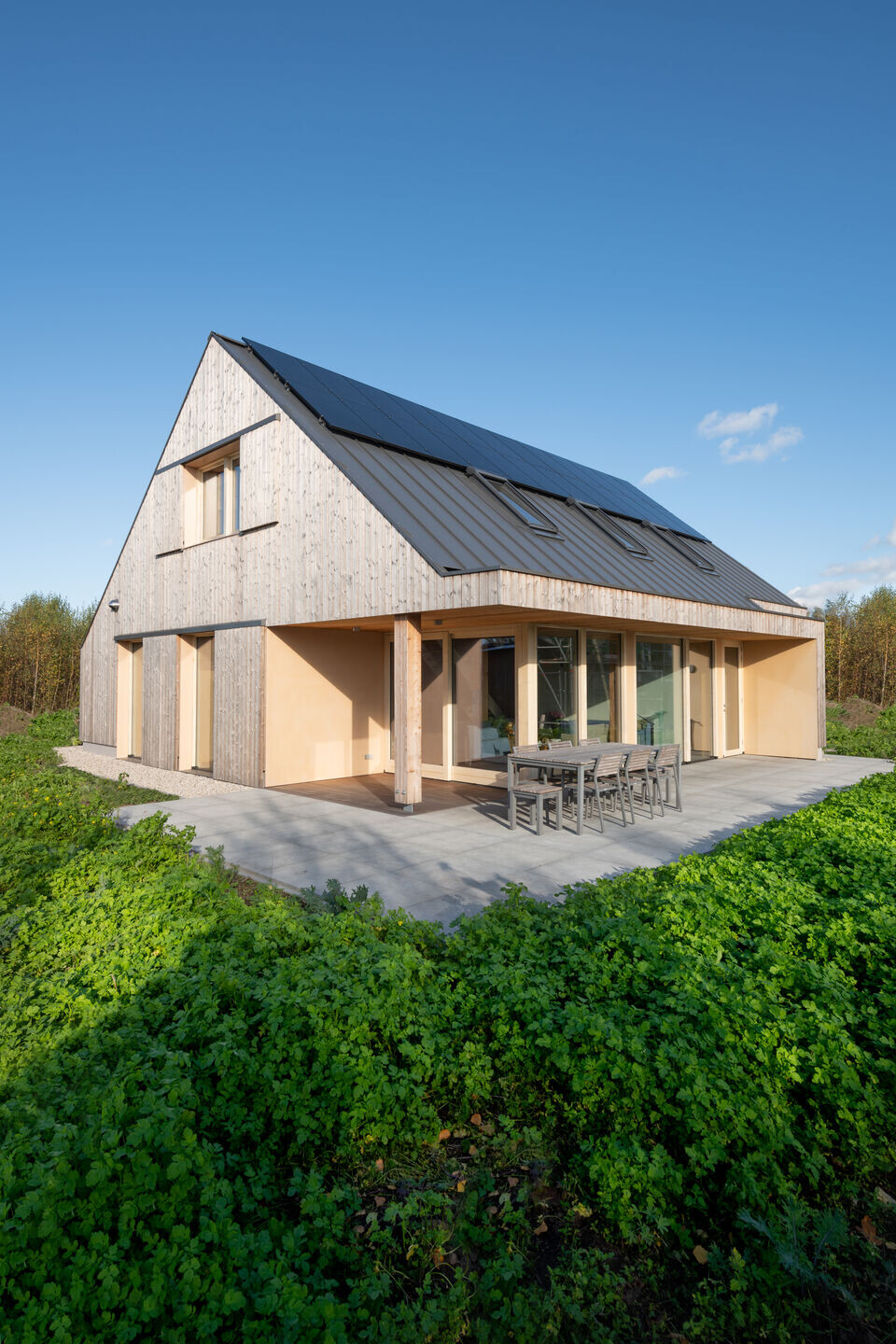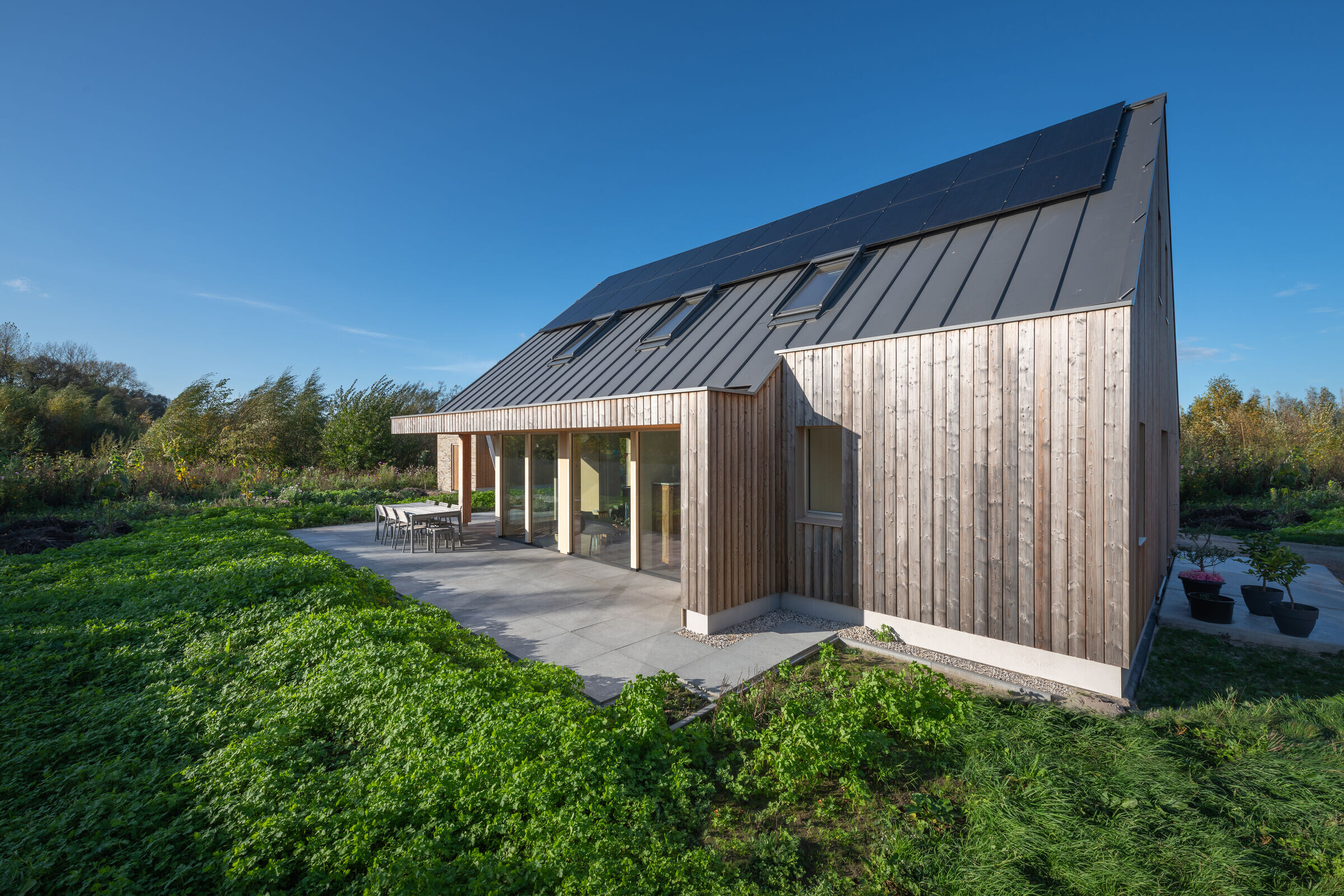 The house was built with natural, reusable materials from mainly Dutch brands and local craftsmen were used as much as possible. For example, sheep wool has been used instead of polyurethane foam for sealing cracks and insulation consists of wood fibre boards. Walls, floor and roof were constructed from 27 prefabricated timber frame elements and assembled on site in four days. The construction of these elements is based on a vapour permeable and airtight principle. This ensures a healthy and breathable indoor climate. On the inside of the house, the walls are finished with loam. The loam was applied in its original earth tone, with an addition of straw, to the central wall adjacent to the void. Placing windows in gables, internal walls and roof creates a play of light and vistas around this central void.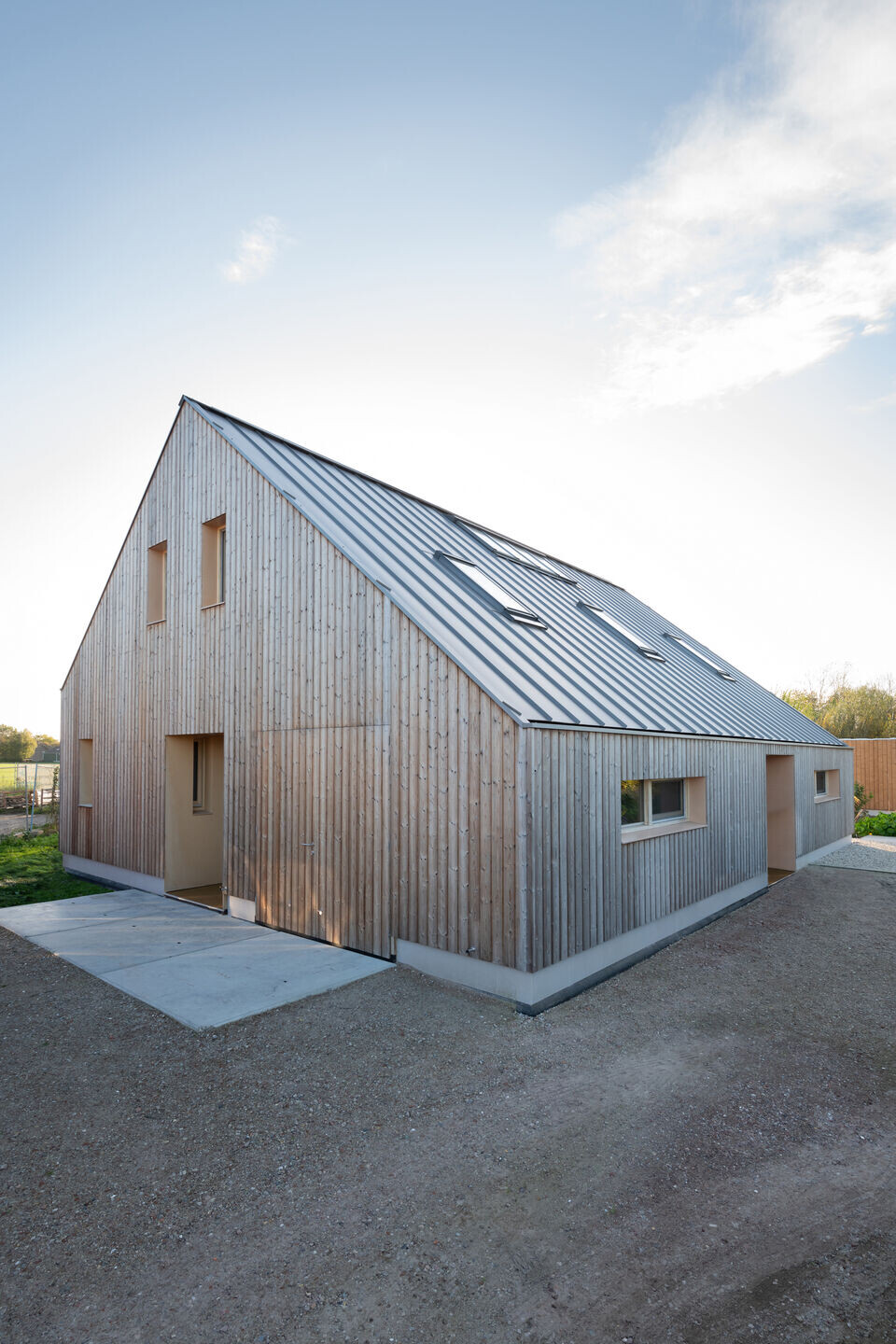 The house is heated by an air/water heat pump with heat recovery and is energy-neutral. The façade is clad in thermally modified wood, which ages naturally. The set-back parts, such as window frames, doors and reveal, are made of the preserved wood type accoya, in a light natural shade. The roof is clad in steel standing seam sheets with recyclable solar panels on the south side. Steel is maintenance-free and, unlike zinc, leaves no trace in groundwater. The choice of materials and their soft tones ensure that the house blends both aesthetically and ecologically into its rural surroundings.